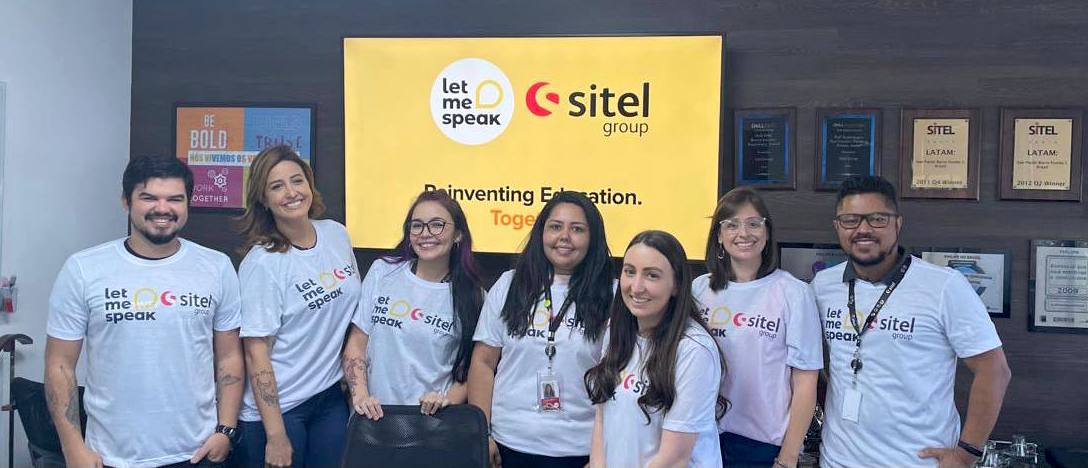 English proficiency is a valued skill in the private sector. The added component of rewarding employees for their learning efforts is a unique offer that makes an employer even more attractive, showing that they value investing in their staff.
Letmespeak.org is working with
Sitel
, Brazil, on piloting Learn & Earn for employee growth and development. As one of the largest global providers of customer experience products and solutions, Sitel has a workforce of more than 160,000 people in over 100 locations across the globe. Sitel sees the potential of being able to offer employees English learning and earning, as an opportunity for both employee development, and employee retention.
The blended learning program includes employees learning English & earning with Letmespeak.org, then applying their newly learnt English skills to the everyday work environment. The first learning and earning cohort lasted for thirty days. At the end of the program, employees were able to cash out their earnings.
"The App is awesome. In addition to teaching writing, teaches by voice and drawings. In other words, it uses our senses, touch, visual, hearing and speech, super interactive. It's impossible not to learn. If you make a mistake, you can go back to the same word. It's very intuitive. I loved it!"
Sitel was particularly interested in measuring English proficiency improvement, the employees' motivation to learn English and how it improved as a result of the earning element, as well as employees' satisfaction from the career development opportunity they received. Based on employee feedback, the second cohort was extended to two months. The popularity of Learn & Earn and the English improvement rate of participants led to the second cohort growing to 58 employees. The second development program began in May 2022.